Watch detailed data and monitoring charts for the evolution of the COVID-19 pandemic in Turkey. The data is updated periodically.
(1) Data released by the Turkish government has been challenged at home and abroad. According to statements by the Turkish Health Minister (30/9/2020) only symptomatic COVID-19 cases are registered in Turkey. Asymptomatic patients, even if they have tested positive, are not being reported.

(2) Turkey has used a rather strange practice of restrictive measures, which apply on weekends, or for short periods of 3-4 days.
(3) On 10/12/2020 the total number of cases was revised with the retrospective addition of more than 800,000 cases, in a correction of the practice of the Turkish government (note 1).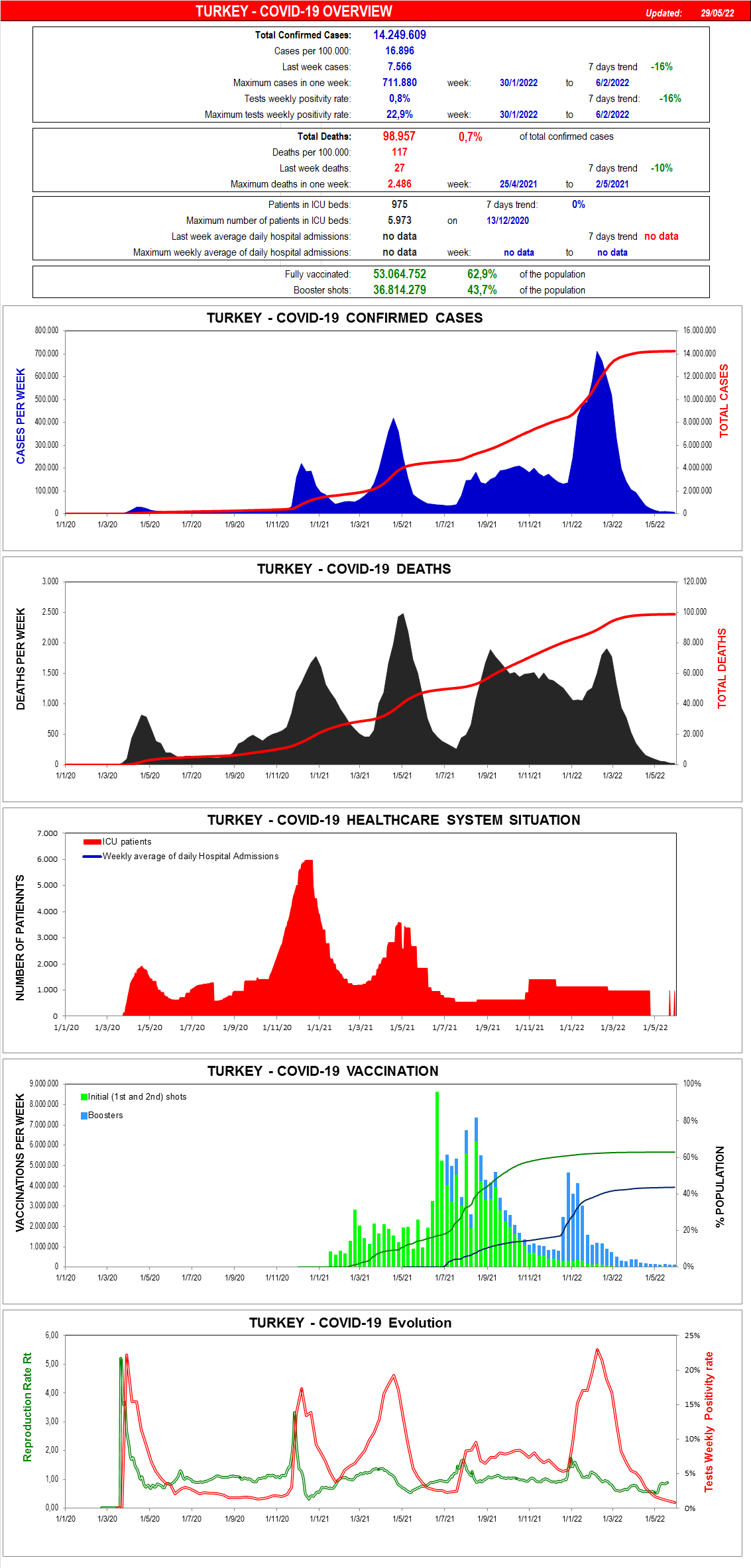 It is noted that the present analysis has exclusively informational character and in no case constitutes a specialized statistical processing and a tool for making or evaluating decisions and measures.