Watch detailed data and monitoring charts for the evolution of the COVID-19 pandemic in Turkey. The data is updated periodically.
Data released by the Turkish government has been challenged at home and abroad.

Turkey has used a rather strange practice of restrictive measures, which apply on weekends, or for short periods of 3-4 days.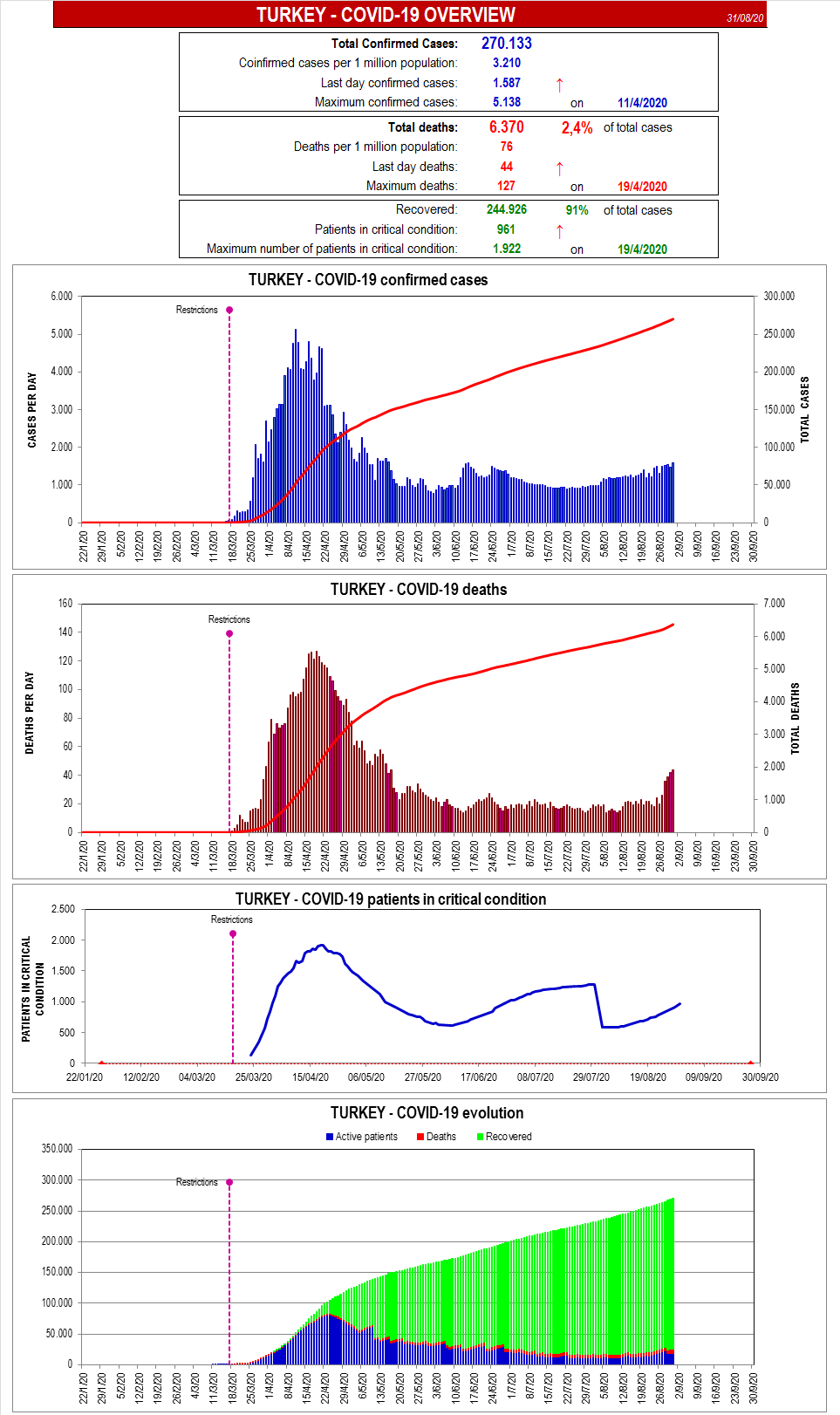 It is noted that the present analysis has exclusively informational character and in no case constitutes a specialized statistical processing and a tool for making or evaluating decisions and measures.