Watch detailed data and monitoring charts for the evolution of the COVID-19 pandemic in China. The data is updated periodically.
China has been the starting point for the pandemic. Several issues and infromarion concenring the first weeks still remain unclear, due to the fact that the characteristics of the disease and the magnitude of the risk had not yet been identified.

The trends of the pandemic in other countries has created intense skepticism about the accuracy of the Chinese data, as the proportional figures of confirmed cases and deaths are much smaller.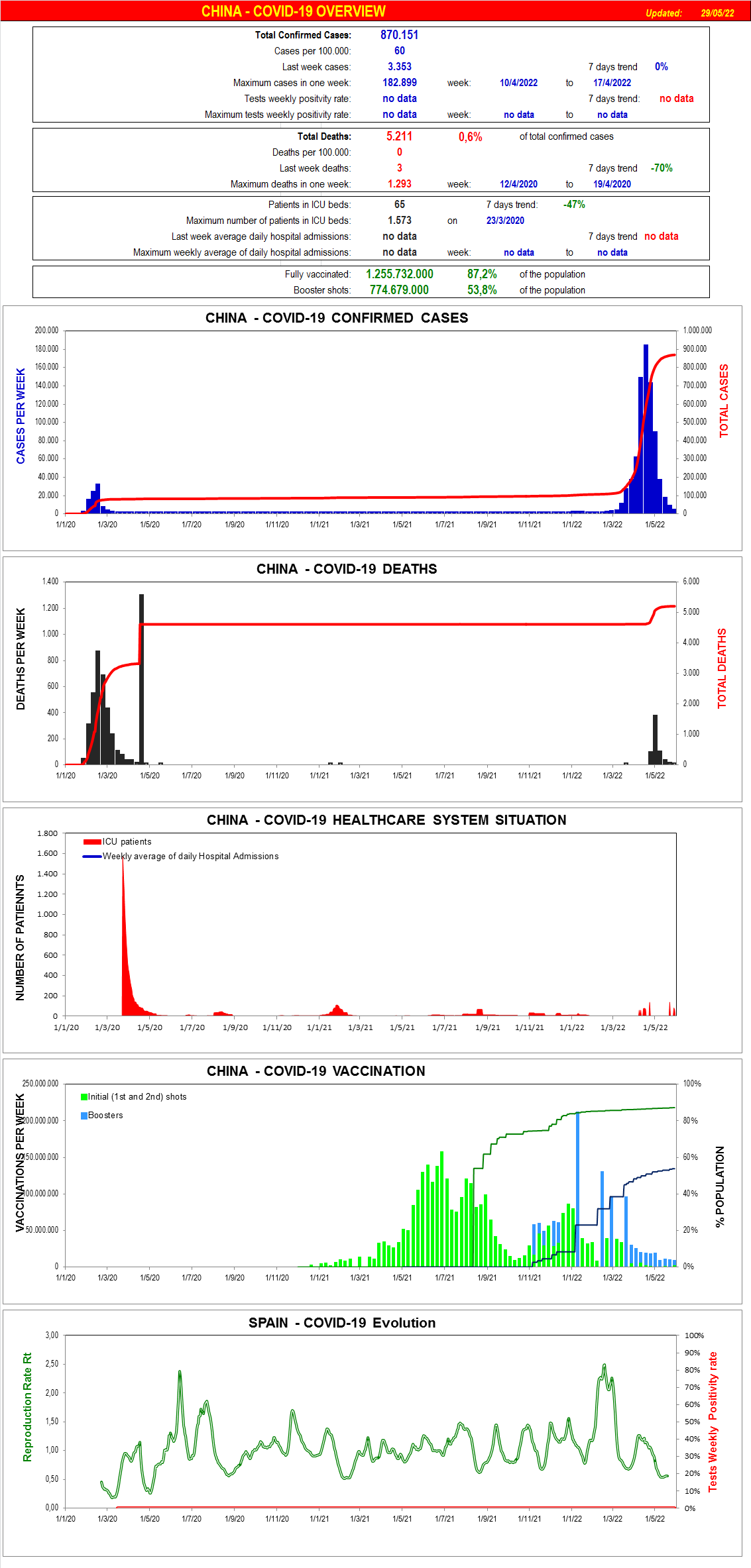 It is noted that the present analysis has exclusively informational character and in no case constitutes a specialized statistical processing and a tool for making or evaluating decisions and measures.